Key Facts:
Clean, safe drinking water is scarce.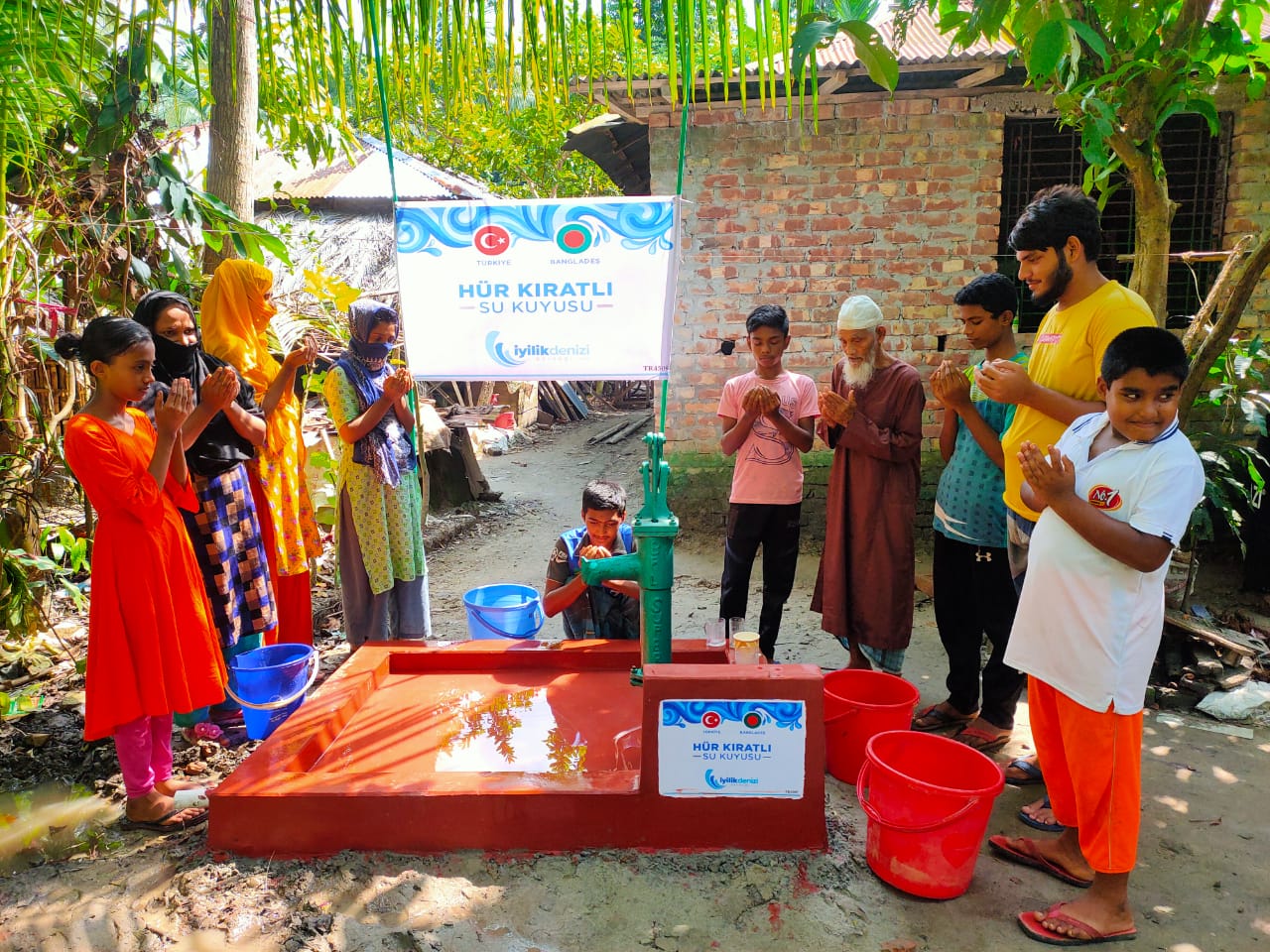 Today, nearly 1 billion people in the developing world don't have access to it. Yet, we take it for granted.
Water is the foundation of life. And still today, all around the world, far too many people spend their entire day searching for it.
1 Billion people do not have access to water:
Almost one-fifth of the world's population, live in areas of water scarcity.
Every 90 seconds a child die:
Water-borne diseases kill more children under five than malaria, measles, & HIV/AIDS – combined.
Women and children walk an average of 6 hours every day to get water:
Women and children walk 8 miles, 40,000 steps, every day, just to get water that is making them sick.
2 billions drink feces contaminated water
4 million deaths a year from water diseases, making it the leading cause of death in the world.
443 million school days are lo
st each year:
Illnesses due to contaminated water are one of the major causes of absenteeism in schools
As the Iyilik Denizi Foundation is well aware of the fact that water, one of the numerous blessings of God, is crucial for living creatures, we drill "water wells" especially in African countries where severe drought conditions prevail.
At Iyilik Denizi, we believe that Clean water and sanitation are among the most powerful drivers for human development. They extend opportunity, enhance dignity, and help create a virtuous cycle of improving health and rising wealth.
Iyilik Denizi Foundation aims to contribute to Achieving the Sustainable Development Goal target for drinking water
Sustainable Development Goal (SDG) target 6.1 is to "achieve universal and equitable access to safe and affordable drinking water for all by 2030".
What We're Doing?
Since 2018, Iyilik Denizi Foundation has been working in many countries around the world especially in Africa to providing remote villages and vulnerable communities with access to clean safe drinking water:
Build and sustain Safe water source and sanitation facilities
Installation and repair of solar water wells
Installation Of water pumps
Community Wells & Deep-Water Bores
Hygiene and sanitation training
Sewage management systems, public sanitation facilities with latrines & showers
We operate water supply tankers & build desalination plants.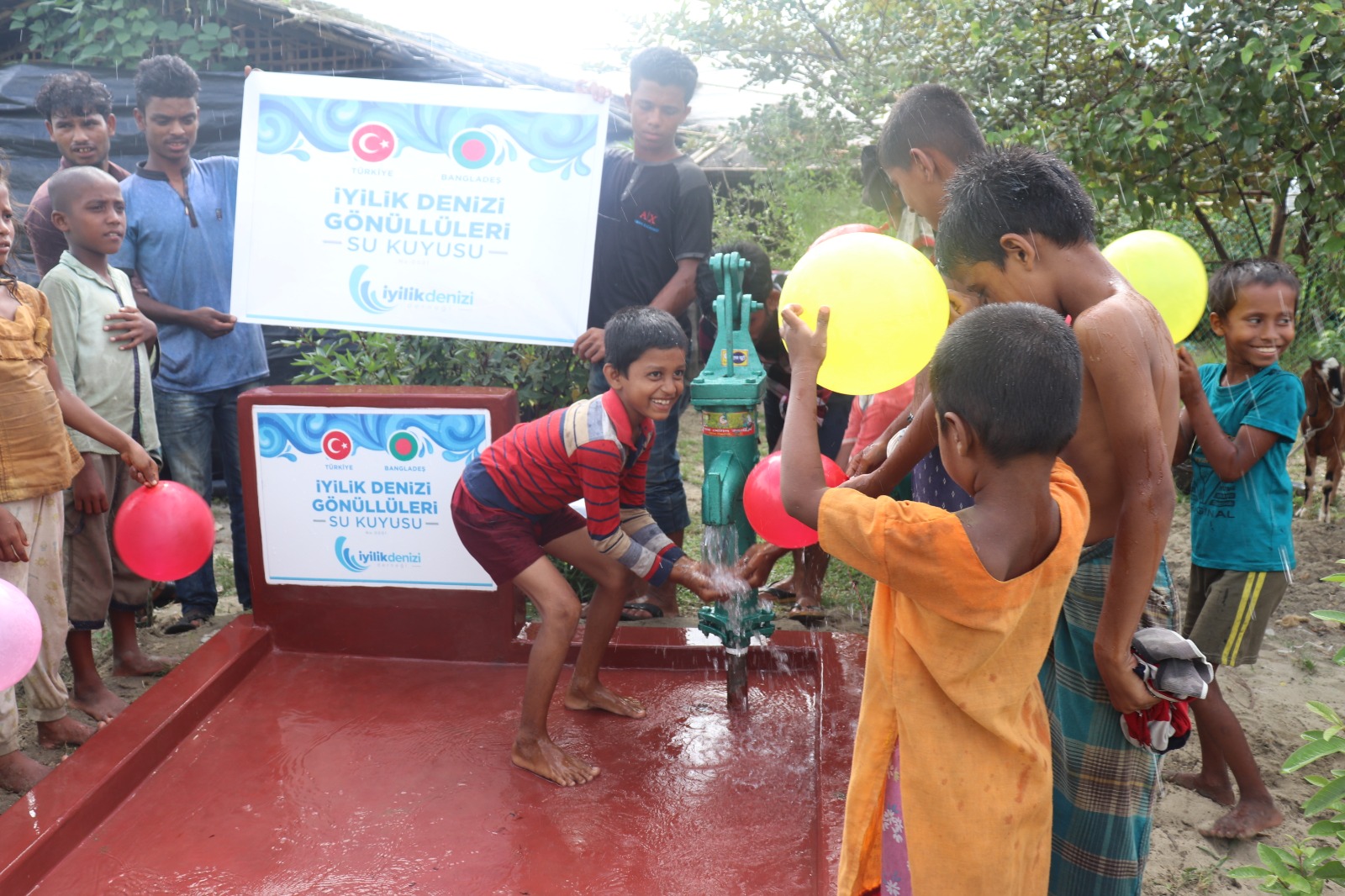 Why we are doing it?
Because access to clean water improves...
Education:
When students are freed from gathering water, they return to class. With proper and safe latrines, girls stay in school through their teenage years.
Health:
Safe water, clean hands, healthy bodies. Time lost to sickness is reduced and people can get back to the work of lifting themselves out of poverty.
Hunger:
Access to water leads to food security. With less crop loss, hunger is reduced. Schools can feed students with gardens, reducing costs.
Poverty:
Access to water can break the cycle of poverty. The communities we serve are ready to grow. We can't wait to see how they choose to do it.
How YOU can support to drill a water well?
1- When the philanthropists that wish to drill a water well contact our team, detailed information will be provided by the persons in charge.
2- Regions in urgent need of water wells along with prospective costs are furnished to the philanthropists, and a location is selected and determined in line with the request of the contributor.
3- Name(s) the contributor wishes to give the water well is received, and the teams in the selected area are notified.
4- Drilling the well is monitored on each stage.
5- Once it is completed, a signboard bearing the name of the contributor is hanged out over the well.
6- The contributor is sent an image of the final condition of the water well accompanied by a letter of thanks.
7- Our teams ensure the follow-up and repair of the water well during the period of the given guarantee and make sure of its good functioning.
GIVE WATER, GIVE LIFE
For further details contact us: 02124895959
Donate